Indian Ethnic Wear Collection for Rakhi


Slay in Style this Rakhi with the new festive collection by Geroo Jaipur
Rakhi is the perfect time to celebrate the bond between siblings and dressing up in ethnic wear is an excellent way to embrace the festive spirit.
If you're looking for a show-stopping outfit that will make you feel like a queen, look no further than our collection of Designer Kurta Sets for Women, Designer Sarees For Women, Ethnic Dresses and much more.
Here are some Rakhi outfit ideas for women that will help you look your best.

Kurta Sets for Women
Kurta sets are a popular choice for Rakhi outfits. Our designer kurta sets collection is the perfect choice for anyone looking to add a touch of elegance and sophistication to their festive wardrobe.
With a diverse range of styles, designs, and fabrics, there's something for everyone in our collection.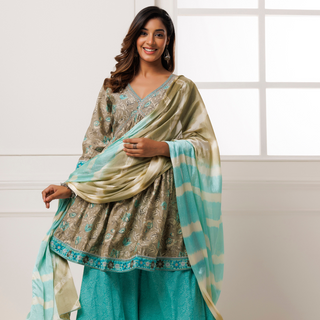 They are made from high-quality fabrics that feel soft against the skin and allow for easy movement.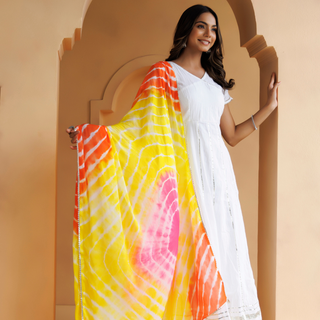 Whether you're looking for a traditional look or something more contemporary, our kurta sets collection has something for everyone.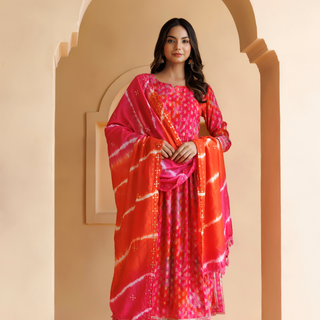 Dresses for Women

Are you searching for a unique way to style yourself this festive season? You can rock a festive look with our designer festive collection of dresses. Our dresses offer the perfect blend of comfort and style, making them the ideal choice for any festive occasion.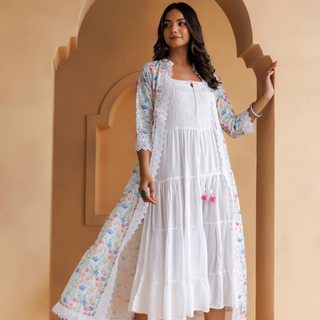 It features beautiful embroidery, floral patterns, different crafts of sequins, gota, and decorative tassels that will make you stand out from the crowd.
Whether you're celebrating with your siblings or attending a family gathering, our collection of women's dresses is the perfect choice for any event.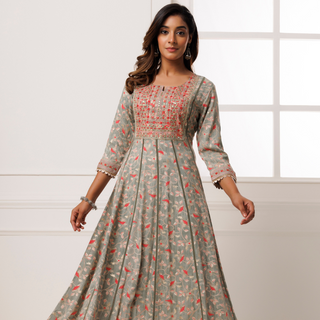 When it comes to festive wear, nothing beats the versatility and elegance of our ethnic dresses. They're the perfect choice for any woman who wants to look her best while staying comfortable and stylish.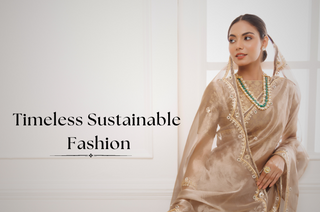 Sarees for Women
When it comes to festive wear, nothing beats the elegance and versatility of Indian sarees. They are the perfect choice for any woman who wants to look her best while embracing her cultural roots.

Our embroidered sarees are a work of art, featuring intricate designs that are handcrafted by skilled artisans. From delicate floral patterns to intricate embroidery, each saree is a unique masterpiece. The embroidery is done with precision and care, ensuring that every detail is perfect.
As the festive season approaches, Geroo Jaipur offers a new collection of handcrafted designer sarees that are sure to make your celebrations even more special. Our sarees are made from a mix of fabrics and crafts, resulting in delicate and colorful designs that are perfect for any festive occasion.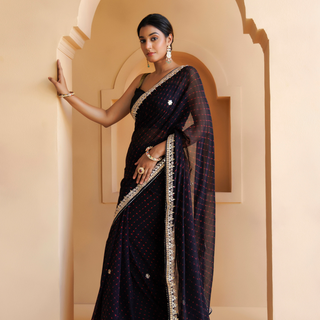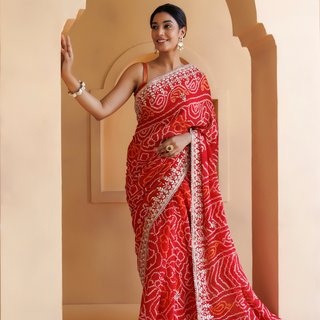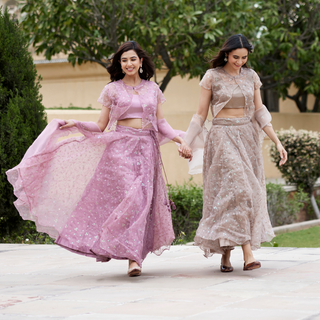 Want to twirl in the festive season with style? Geroo Jaipur features a beautiful collection of lehengas sets and skirt sets in a variety of colors and designs, comfortable and easy to wear so you can have fun this Raksha Bandhan.

These outfits are designed with beautiful embroidery, stunning designs, and bold prints that are sure to turn heads. They're available in a variety of colors and fabrics, so you can choose the one that best suits your style.
So why not express your personality and embrace their cultural roots while feeling confident and beautiful? Explore the collection now.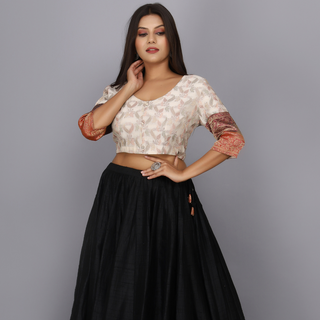 Indian ethnic wear is perfect for special moments like Rakhi. It's a way to celebrate your culture and embrace your roots.
Gifting Indian ethnic wear to your sister is a great way to make her feel special and loved.
Also, handmade gifts are a wonderful way to show your sister how much you care about her. When you gift your sister something handmade, you're giving her something that she'll cherish forever. 
 So why not gift your sister something special this Rakhi? An outfit that is handmade and beautiful. Look no further.
Gift her from the diverse collection of Geroo Jaipur,  a leading online fashion store, offering an extensive collection of ethnic wear which are handmade with love and sustainability. We have an array of designs and styles in different colors, fabrics, and patterns to choose from.